Having the right wallpaper for your bedroom helps you in enhancing the interiors of your bedroom. However, choosing one such wallpaper that does not disappoint you is a task. Wallpapers have the potential to instantly transform the overall look of any space. Here in this blog, we are dedicated to bedroom spaces. So if you are looking for a change in your bedroom? then this blog is for you.
It is important to understand that choosing wallpaper is a genuine time-consuming and effort-consuming procedure. Hence you must not lose your patience. Read our tips and ideas to make your process a lot easier and simpler.
1. Match With Other Decor Elements | Wallpaper For Bedroom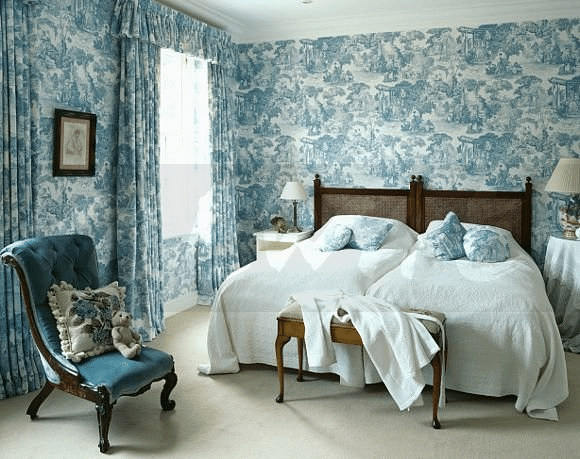 Plan your wallpapers keeping in mind your other decor elements in your room. This is a very simple and basic tip that can be followed every time you plan to invest in wallpapers. Read your room properly, look for combinations around your bed, curtains, and most importantly the color of your walls. You must look at the texture of your walls and bring the wallpaper in the same texture. This will bring luxury and class to your room. You must try and infuse wallpaper that has a silky texture th will look very elegant and sophisticated. With wallpapers you can create a thematic room, so you can also plan accordingly. If you don't want the wallpaper to stand out as the lead then you can naturally create combinations. You may bring complementary or contrasting wallpapers.
2. Choose Wallpaper That Is Bold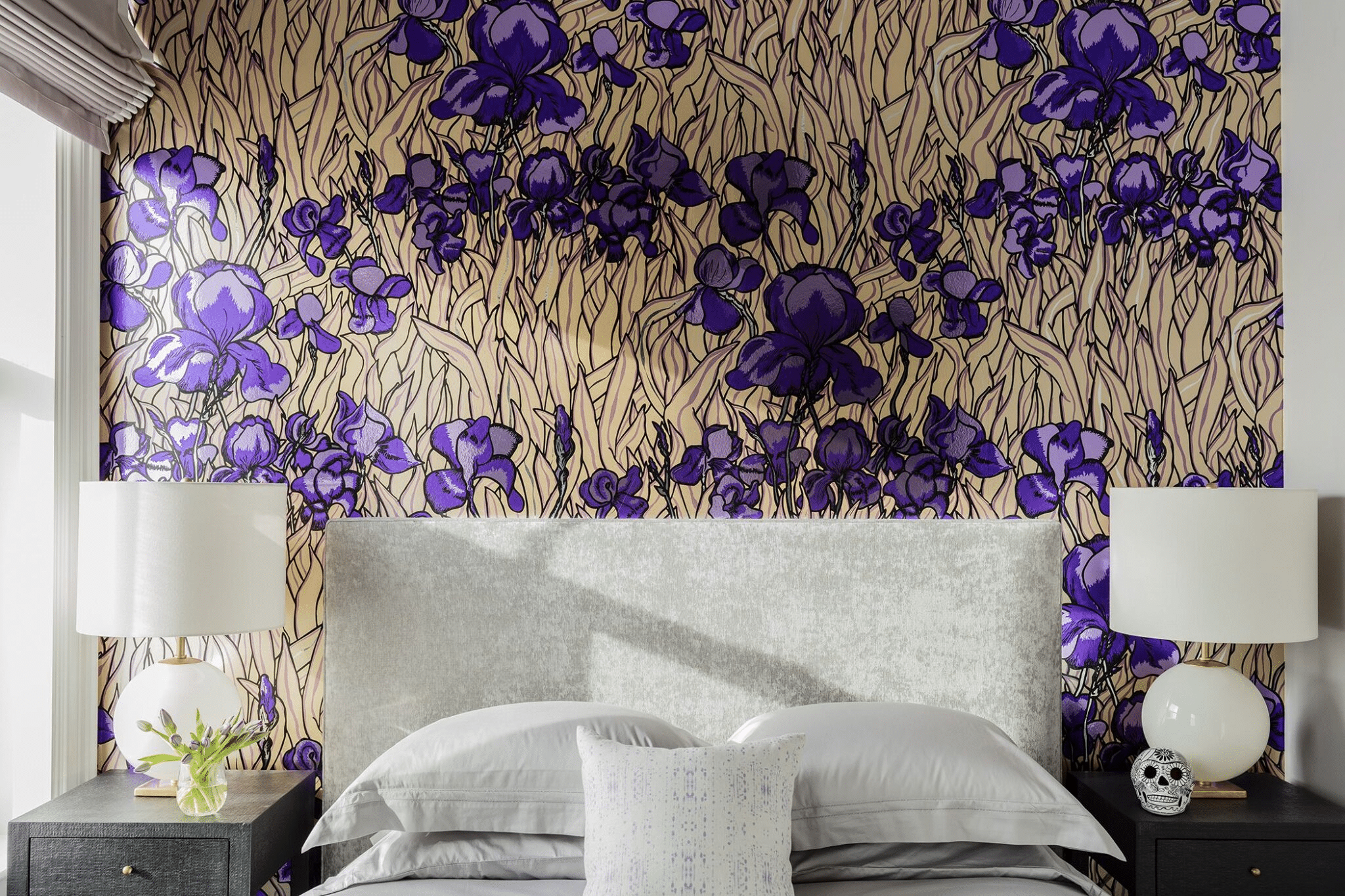 A single piece of wallpaper covering a single wall of your bedroom can be striking enough. You may choose a wallpaper that is bold and leaves an impactful statement. You must plan such wallpapers behind your bed. One can choose both textured and printed wallpapers as per your choice. These kinds of wallpapers find their own collaborations and combinations in your space. The quilts, curtains, throws, cushions, and pillows will naturally find their space in such wallpapers. They become the focal point of your bedroom, attracting anyone and everyone to your space. Such wallpapers reflect your personality and preferences. The most important part about these wallpapers is that they will look very natural and evident to the viewers.
3. Go For Dramatic Prints | Wallpaper For Bedroom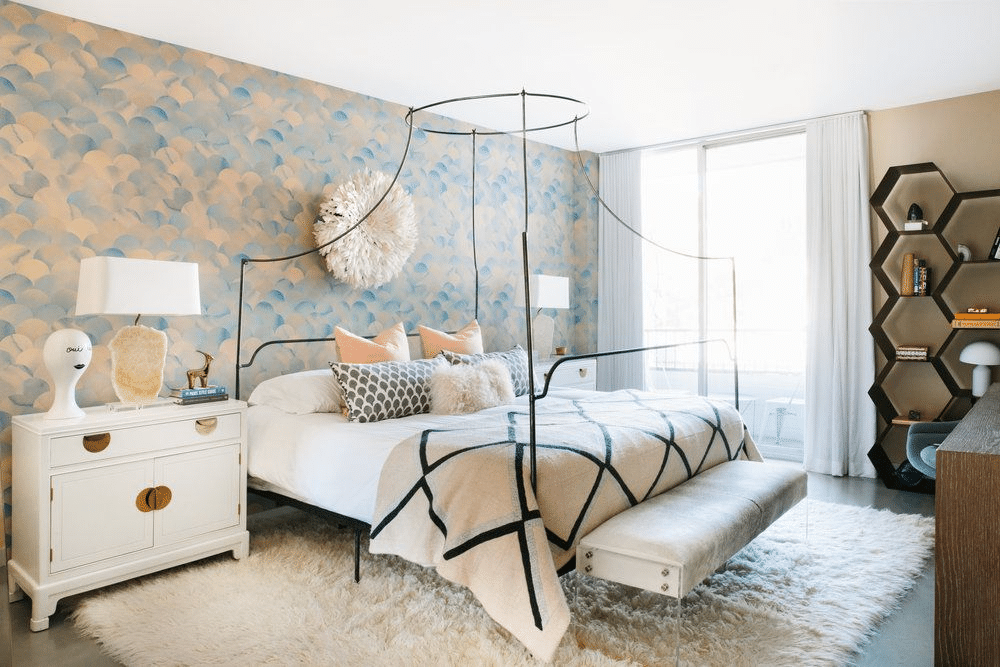 Anything dramatic will always find a place in bedrooms. The dramatic wallpapers catch the attention of the viewer. Dramatic wallpapers can find a place in every style of home. Whether it is a modern, traditional, vintage, or industrial style home. The dramatic wallpapers have sophistication and class in them that will definitely make your bedroom go a notch above. With these wallpapers, you won't have to bring any further decorative elements to your room. These wallpapers will be enough to decorate your home and create an attractive look for your guests. Not only guests, but these dramatic pieces will also create a favorable ambiance in your bedroom. Which will be relaxing and soothing for you and your guests.
4. Create Backdrops Using Wallpapers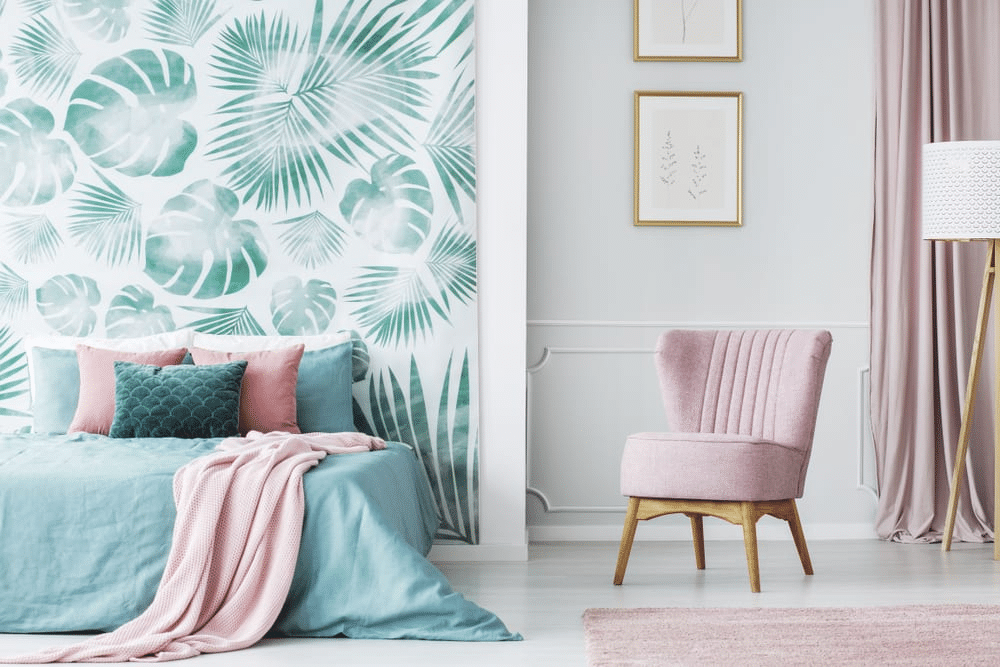 Choosing wallpapers that can act as an excellent backdrop is a very smart choice. They are multipurpose and helps in many ways. These wallpapers help you create accent walls in the easiest way possible. You can easily create a wall dedicated to your family gallery or portraits. These wallpapers pave way for a lot of other wall decor items. The best part about these wallpapers is that they act as a piece of decor with or without any other decor items. The versatility of these wallpapers will never disappoint you. You should choose such wallpapers in neutral shades. As neutral shades can find a place in every color. Hence making it a safer choice to decide. These wallpapers easily blend with the colors and style of your room, which makes them worth it.
5. Choose Geometric Print Wallpaper | Wallpaper For Bedroom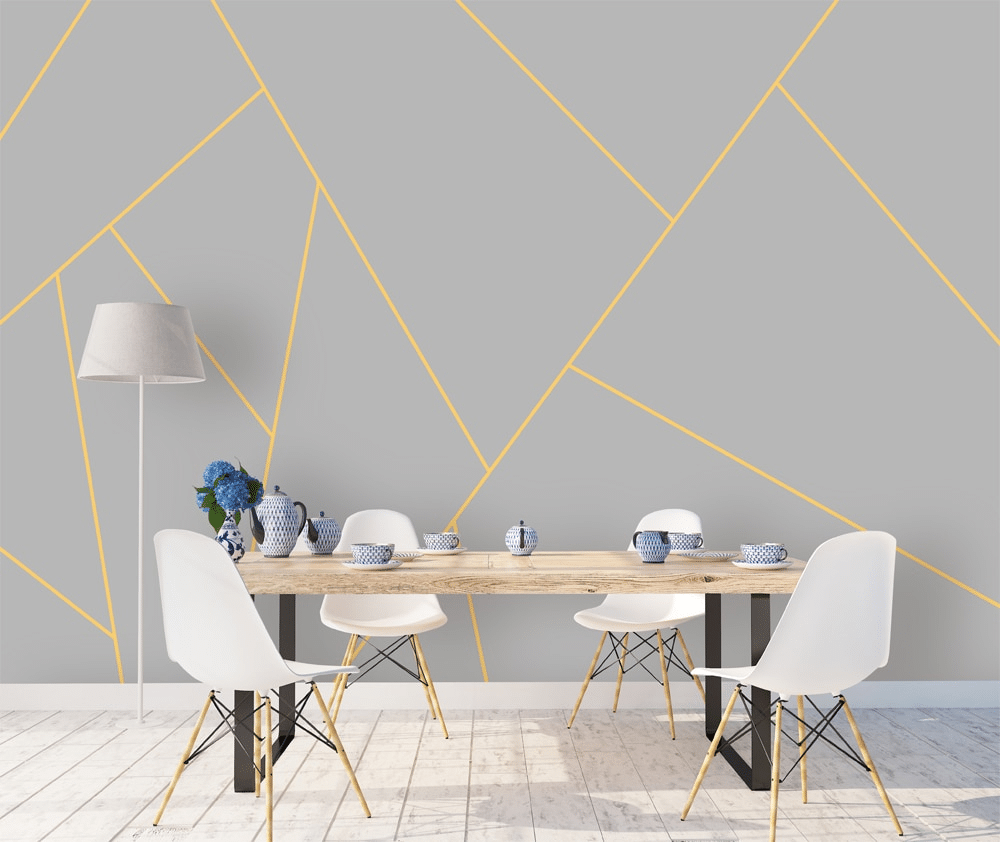 Geometric printed wallpapers are perfect for modern homes that have their interiors done. If you have a home that is well designed and structured then you must buy geometric wallpaper for your bedroom. Different geometric patterns give a different appearance to your space. Horizontal lines will make your walls and room look longer while vertical patterns may give height to your room. Different shapes of lines and patterns will create different illusions for your room. Make sure you analyze your room thoroughly before you invest in geometric patterns. Without the right guidance with these prints, one may create blunders. You can also create a thematic look using these prints.
6. Go For Metallic Wallpapers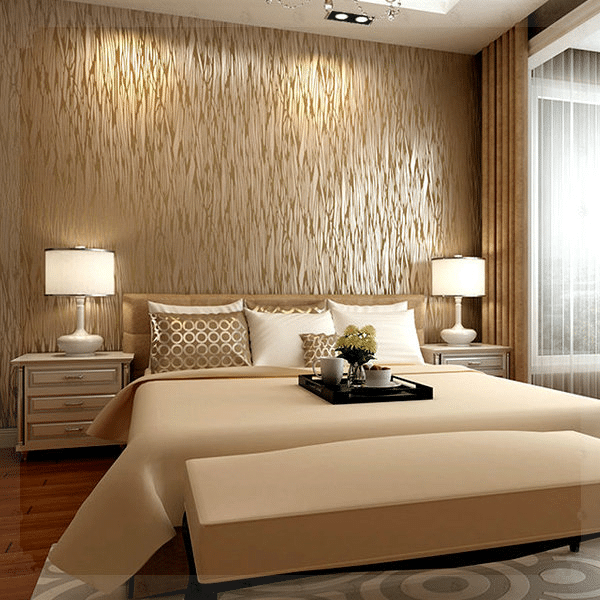 If you don't have enough natural light entering your bedroom you must try metallic wallpapers. These shiny printed wallpapers will help you reflect light into your room. You can have a room that is shiny and bright. They are very decorative and attractive in appearance. Hence it will very naturally enhance the overall interiors of your home. You must bring a decorative mirror with designed frames, this will further give your room a very rich and classy look. Anyone visiting your bedroom will definitely get a vibe of luxury and royalty. If you are someone who wants to bring a vibe of royalty to your bedroom you must try metallic wallpapers. They are perfect for creating these ambiances in any space you like. You can use showpieces like Metal Wall Art to enhance the look more.
7. Pick Floral Wallpapers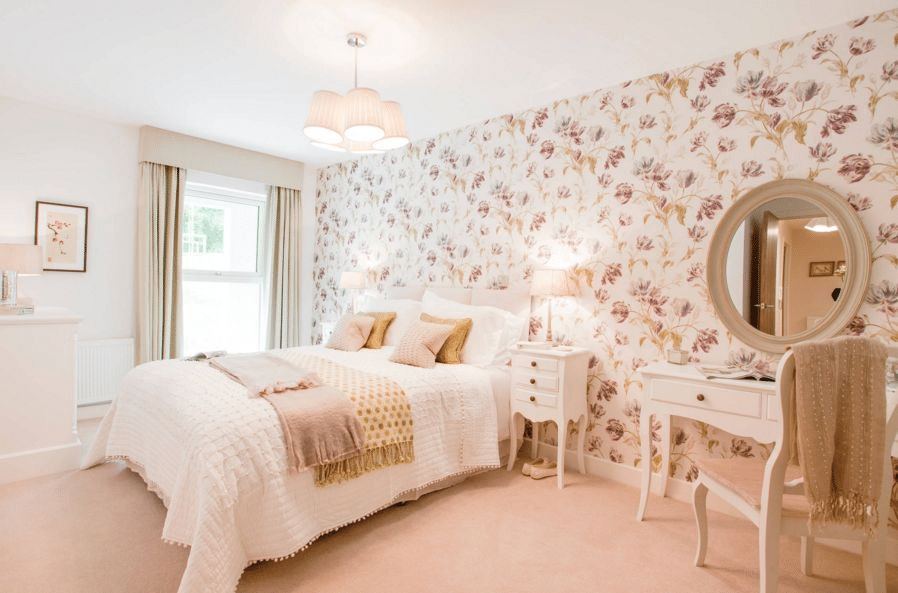 Floral prints are evergreen and a must-pick for bedrooms. They bring a sense of calmness and sophistication that is longed for in the bedrooms. They will easily blend with your walls and the overall interior of the room. The floral print on the wallpaper will naturally find elements in the room to collaborate with. The versatility of floral prints is matchless. With floral prints, you can pick any wall you want or like to get featured. Be it behind the bed to create a perfect backdrop for beds or any wall that is most likely to be the focal point of your room. You can easily make these floral printed wallpapers more impactful by keeping natural flowers on the side tables and make the best out of the print.
Hope the blog has been informative enough for you to guide you in understanding the right wallpapers that will enhance your home interiors. Feel free to drop in your suggestions and what kind of wallpaper did you choose for your bedroom in the comment section below.