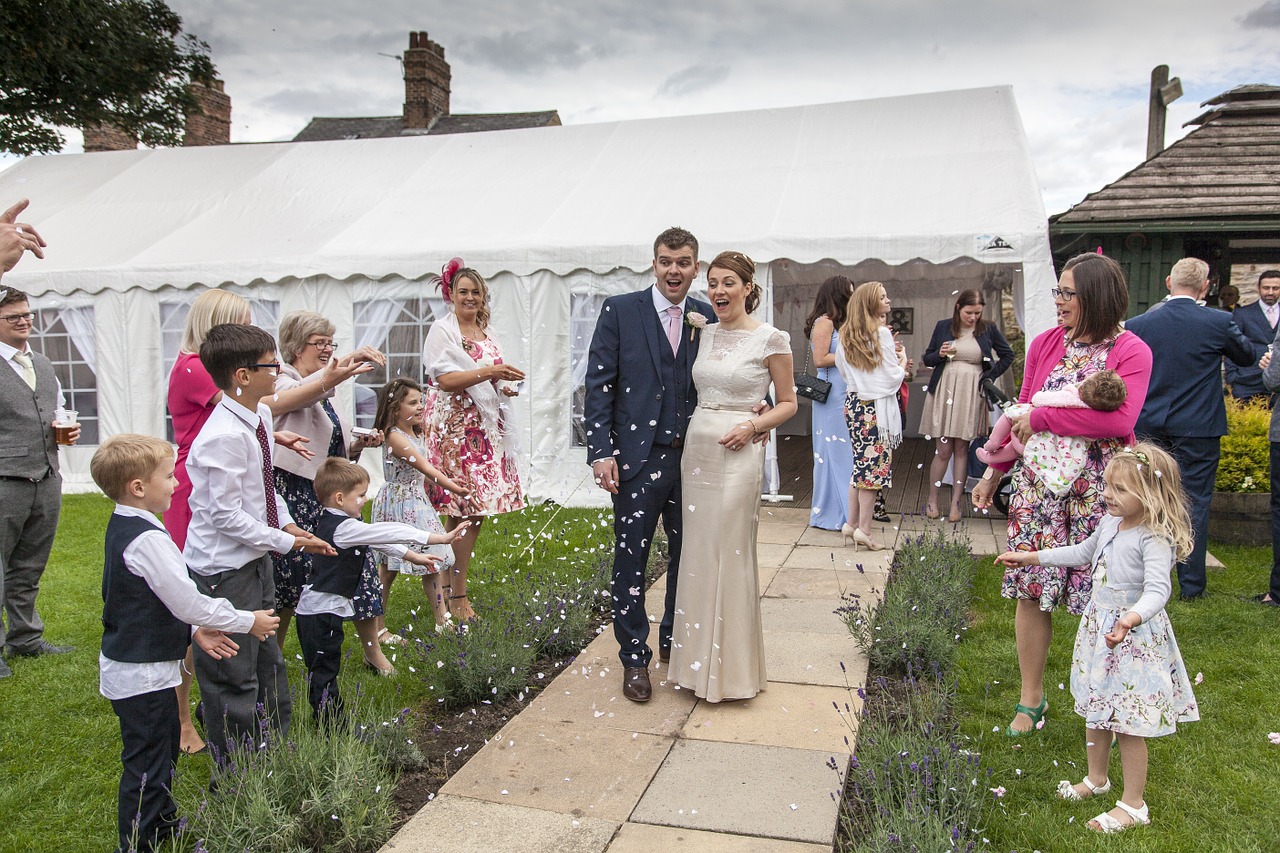 If you're organizing an outdoor event of any kind, you should think about whether or not you'll need to rent a tent. Tents not only protect if Mother Nature decides to rain, but they also provide visitors with a calm and comfortable place to escape the heat. More than being functional, Tents give fun and festive touch to your party, helping to establish the tone right from the outset. Still not sure if a tent would be helpful for your next gathering? Below are the amazing advantages that you should know.
If you've ever planned an outdoor event, you know how stressful it can be to check the weather a few days ahead of time. Is it going to rain or not? Taking a chance with Mother Nature might make you quite nervous, even while the event is taking place. By renting a tent such as party tents for sale ahead of time, you'll have a dedicated dry location where visitors can assemble until the storm passes, rather than being crammed into your house – or worse, crowded beneath umbrellas and trees!
Tents will shelter you and your visitors from various factors, including rain. Sitting in the scorching sun may be as unpleasant as sitting in a chilly rainstorm. A tent also provides shade, making it much more pleasant to sit and dine with others.
Tents also contribute to the atmosphere! What was once a plain backyard or an open field may now be converted into a spectacular venue complete with lights and color. With so many various tent shapes to choose from, as well as extras like walls, windows, and ceiling coverings, you can construct something genuinely unique. You can also make a tent festive by putting in some handing lights and landscaping the space with plants or flowers.
The tents may be used for both informal and formal gatherings. Tents are excellent for any event, whether a backyard BBQ or an upscale wedding. All you have to do now is pick the most appropriate one for your occasion. Know the tents' size, hue, and style while hiring them.
You'll Shield Your Visitors from The Sun
On a sunny day, everyone enjoys throwing a party. However, too much sun might be annoying, especially for your visitors. Nobody likes to spend the afternoon sitting in the sun with no shade, and it may even endanger the health of some of the attendees. You'll provide your guests with a spot to seek shade from the sun when you hire a party tent, and they will be able to chill down and replenish themselves as needed.
If the last three perks weren't enough to persuade you, here's one more. Tents provide you with a sense of solitude. A tent offers a smaller, defined location to gather visitors in an open, outdoor setting that sometimes feels large and spread out. It also creates a barrier between your guests and the rest of the world. With neighbors or passersby peering in, a personal ceremony like a wedding might feel unpleasant. A tent adds a personal touch to the gathering.
These are the advantages of putting up tents at your event. Take your time to investigate the proper size, design, and kind of tent for the event to rent the correct units. You should also do some research to get the best party tents for sale.