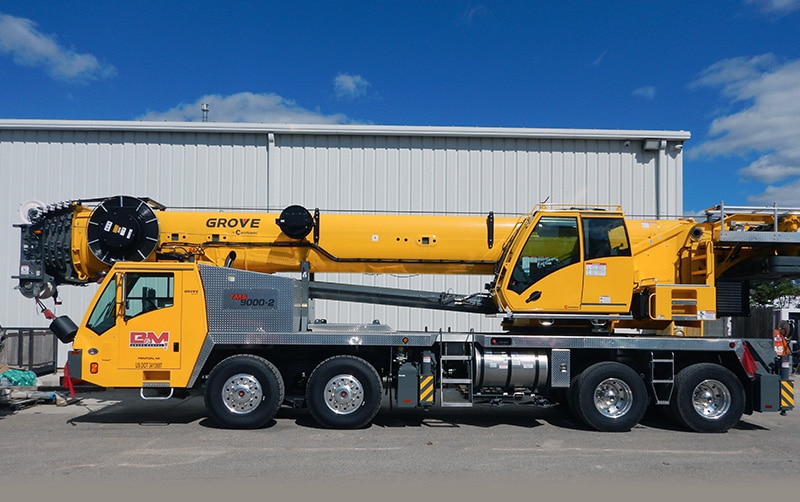 Man always strives for more; bigger and taller structures. In creating these giants, there is certain equipment that must be used. A crane is one of these pieces of equipment that is needed for construction. Cranes use free spaces to move items around, allowing for a more efficient process of construction.
What exactly is a Crane Truck?
Have you ever wondered why a lot of people are looking for a crane service near me? People want to make their work faster and make progress each and every day. So what are crane trucks, and what are the benefits of renting a crane truck? Crane trucks have a hydraulic crane placed on them, either at the far end of the deck or directly behind the cab. In addition, it makes them extremely flexible for lifting and carrying heavy equipment.
Crane trucks feature four or more tires, forming a solid foundation for carrying loads of up to 30 tons with a crane reach of up to thirty meters and a lift height of sixty meters. As a result, a crane truck can access areas where a regular crane would be unable to put up. In addition, this might be owing to a lack of physical space at work. Moreover, it might also be related to ground conditions and stability, especially if the ground is weak or muddy.
Why rent a Crane Truck?
Crane trucks are important for many jobs, especially those that require heavy loads. In addition, they lift, lower, and move items either too heavy for workers or too dangerous to handle. Moreover, an example of this would be a crane carrying heavy I-beams around. Cranes also allow for materials to reach the top of tall structures quickly. This is very important for projects like a skyscraper.
Why prepare for a Crane Truck?
Having a large vehicle operating can get dangerous. In addition, this is why proper preparations are important to do beforehand. Without taking these precautions, there is a high possibility of an incident that would cost you time, manpower, and resources. These and many other similar complications may occur without proper thinking.
How to prepare for a Crane Truck?
First and foremost, you have to identify the type of activity the Crane will be used for and select the most compatible Crane for the job. Remember, taller does not always mean better. Secondly, double-check the certifications on the vehicle, personnel operating the vehicle, and lifting equipment (rope, hooks, etc.). This is a very important step. You must always make sure that your vehicle and equipment are in good condition fit for operations.
The operation of a crane truck relies on the personnel's skills. This is why it is important to check the certification and skills of the personnel who will operate the truck. Make sure that they are experienced and skilled operators who know what they are doing. Having an inexperienced operator may cause delays and even injury.
A massive vehicle like this is dangerous, not just for the operator but for every worker on-site. This is why it is important to plan the lifting process. This information must be known to every employee on the team. This also goes for the emergency plan in case things go south. Make sure that everyone involved knows and is able to execute the emergency plan swiftly.
Remember that you should keep a careful eye on it before, during, and after the Crane's operations. We're done with checking the paper works and briefing the team and all that. This time we must be careful as the actual lifting operation starts. Always be on guard even after the operation has stopped, to ensure safety throughout the entire task.
Crane Truck Rentals
Are you looking for a crane rental near me? Or perhaps a bucket truck rental near me? Dependable Crane is a great example of an excellent Crane rental company. This company from Sacramento is excellent because of their involvement in every stage of the operation. From assessing which Crane to use to check the equipment to the overall task, Dependable Crane ensures safety and efficiency with every project.
Takeaway
Crane trucks can make hard jobs easier by loading and unloading any equipment, especially heavy ones. Crane is one of the largest crane suppliers in Greater Sacramento. Dependable Crane lives up to its name by providing superb customer service, an experienced team, first-grade quality equipment and successful lift techniques.