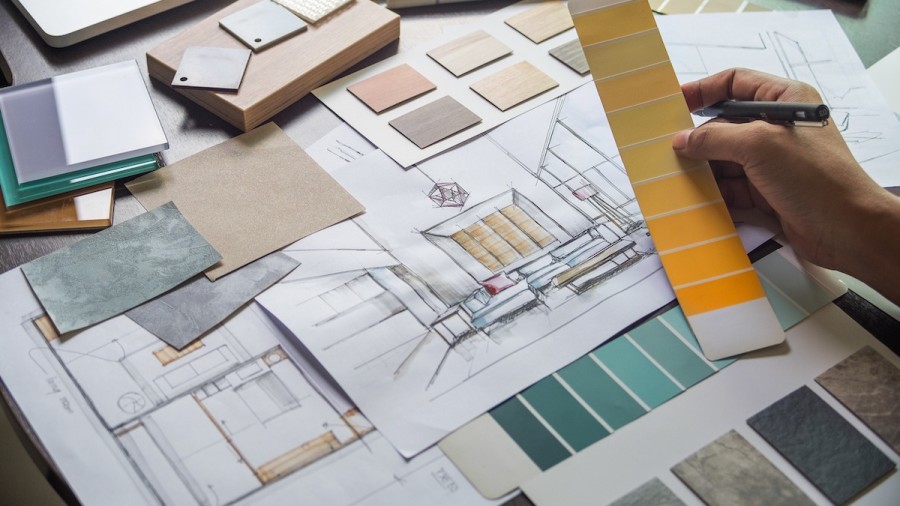 Home Design Institute (homedesigninstitute.com) offers a free month-long course for students interested in interior design. HDI's Interior Design Fundamentals course is perfect for anyone looking to get experience in the field of design.
What Interior Designers Do?
Interior designers make indoor spaces that are safe, functional, and beautiful. Interior designers make designs for homes, offices, shops, gyms, and all kinds of indoor spaces. An interior designer can make an indoor space functional and ethically pleasing by assessing the space and selecting different elements such as furniture, materials, and lighting.
Interior designers are responsible for creating spaces that flow functionally. Home Design Institute offers a free month-long course for students interested in learning the history and theory of interior design, as well as some practical applications for personal projects.
Get Started Learning Online
Home Design Institute aims to meet the ever-growing need for effective practical-based online training. HDI is part of an educational holding that has provided online professional training to a multitude of professionals since 2014. For students who learn best independently, there's no substitute for Home Design Institute.
Real-Time Courses
Home Design Institute offers Synchronous courses, meaning class is held via Zoom with a lecturer. Students can interact with the lecturer and other students during class. While students are encouraged to attend class, if for whatever reason a student cannot participate in it, all classes have video records. One former student writes in a review:
"Finally, an amazing professional online training in Interior Design. The Internet is full of video courses that waste your time. An architect teaches here, the lectures are live, online, and the program is designed to introduce you to this profession and put your fundamental knowledge. Plus, it's FREE! You are amazing!"
Learn Applicable Skills from Top-Rated Architects
At Home Design Institute's Interior Design Fundamentals course, students are taught by a professional, working in the field of interior design. The HDI team believes, that the best teachers are those who have relevant experience working in the fields they teach, so they can guide students to achieve their own personal and professional goals. Classes are based on gaining practical skills and assessed by projects.
In this free month-long course, students will learn different styles associated with interior design, materials used to create moods and textures, color compositions that make rooms pop, and different techniques to apply to their own interior design projects at home. In one month, students can expect to go from complete beginners to capable amateur interior designers with the knowledge they need to tackle their own interior design projects.
Gain Experience with the Field of Design
For students who are curious about the field of design but are not yet ready to commit a full year to advance their career in interior design, Interior Design Fundamentals is an excellent way to gain experience not only with the online learning process, but to also get a feel for Interior design. Many students of the Interior Design Fundamentals class go on to take more classes at HDI. The following are more examples of the excellent short-term courses:
Landscape Design for Beginners
The Landscape Design for Beginners course is another month-long free course by HDI. This course aim is to teach students the fundamentals of design for outdoor spaces. All participants can expect to learn the common gardening elements of flooring, watering areas, and vegetation. By the end of the course, students will gain the knowledge to effectively plan their own beautiful gardens.
Gain Credits Towards Future Classes
With HDI's Interior Design Fundamentals course, students can gain up to 20 credits in art skills, 20 credits in digital media skills, and 10 credits in freelance skills. These credits can be transferred to different degrees, should the student desire to continue with their promising career in design.
While most students enroll to learn about elements that beautify their home, the Interior Design Fundamentals course also offers an optional final exam and certificate for the motivated students who want an addition to their professional portfolio. If students find an interest and talent in the field of design, There are plenty of continuing courses that those credits can be counted towards. For everyone curious about a career in Interior design, who aren't ready to make a full year's commitment, this course is a great place to start.
Don't Hesitate! Sign Up Now!
Don't hesitate don't miss this chance! Make your home an enchanting place with the free course "Interior Design Fundamentals".  Enroll for the course at https://homedesigninstitute.com/course/171/