Dust is a constant thing in some homes. No matter how much we clean, these microscopic irritants seem to persist and come back the next day. Unfortunately, we can't eliminate dust from our house completely since they come from our clothes, furniture, and even our bodies. While removing dust altogether is not possible, there are many ways you can do to reduce their presence. Here are some easy-to-follow tips to get you started.
Closet Upkeep a Must
One of the main sources of dust comes from our clothes, that's why your closet can be teeming with them, and it can be worse if yours is messy and disorganized. Keep similar items in one place to avoid stirring the dust every time you turn your items inside out because you can't find a matching pair of socks. Keep clothes that you are not using this season dust-resistant, clear plastic containers so you'd still see where you have kept them.
Get Rid of the Clutter
The more things you have in your home, the more dust converge around it. That's why it's important to get rid of clutter, from the pile of books on the corner to the toys in the living room. You can have a daily routine of picking stuff off the floor and putting them back in their right places. You can also have a monthly inventory of the things you are not using anymore in your home and either throw them out or box them up for donation.
Hire a Professional Cleaner
It's a common problem for today's fast-paced life that we just don't have time to clean on top of getting ready for work, preparing food, and getting enough sleep. If you find yourself struggling with this, hiring a professional cleaner to organize your place and keep the dust at bay is a great option for you. It is a hassle-free and efficient solution to your dusty problems!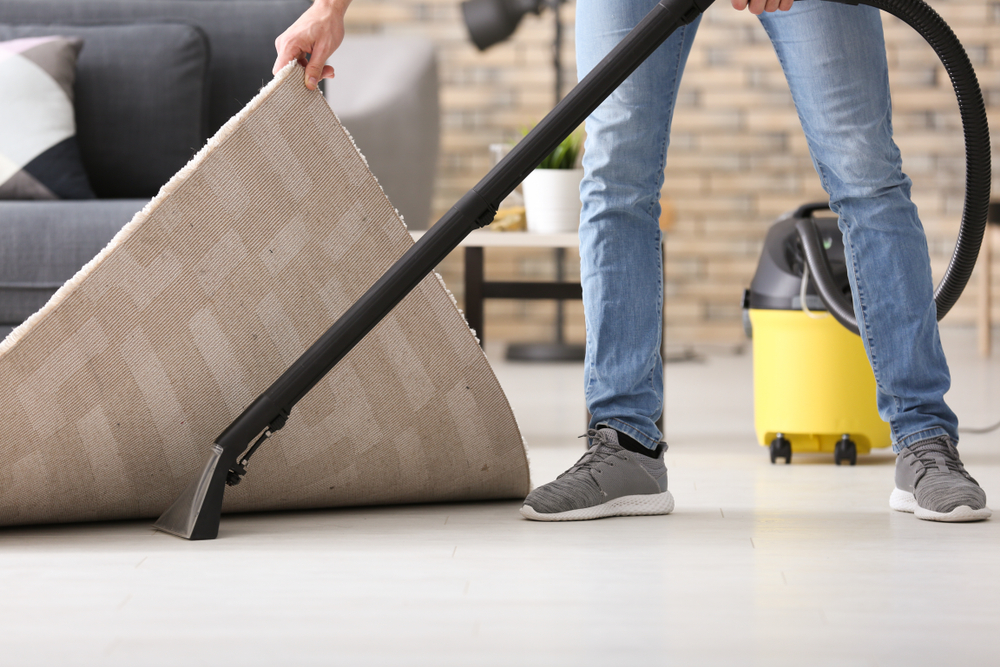 Keep The Dust Outside
While dust comes from your stuff inside the house, they can also come from the outside too. Be vigilant in closing doors and windows if it's not necessary to have them open. Remove your outside shoes in the entrance and store them properly, or you'd be spreading the dirt and dust when walking around the house. A good quality doormat can be quite helpful too!
Change Filters Often
The clogged filters from your air-conditioning and your vacuum cleaner can be spreading dust around your home unbeknownst to you. To make sure that this is not the case, see to it that you change your filters every month. However, it would be also ideal if you can also clean them out once a week.
Dust off Carpets and Cushions
While vacuuming can do wonders in removing dust off your carpet, taking them outside to beat them out with a broom can properly remove the dust that has been living in them for the longest time. This can also be the case with your pillows and couch cushions.
Change Beddings on a Weekly Basis
Dead skin cells shed from the layers of your beddings and can accumulate dust over time. That's why dust changing your beddings on a weekly basis can help reduce dust levels in your bedroom. To reduce the impact, you can always buy allergen-proof mattress cover.
Dust can be very inconvenient and irritating, especially if you're suffering from allergies. They hang around the air and rest on your clothes, furniture, and floor. While it's not possible to get rid of them, following these tips can see a reduced level around your home.