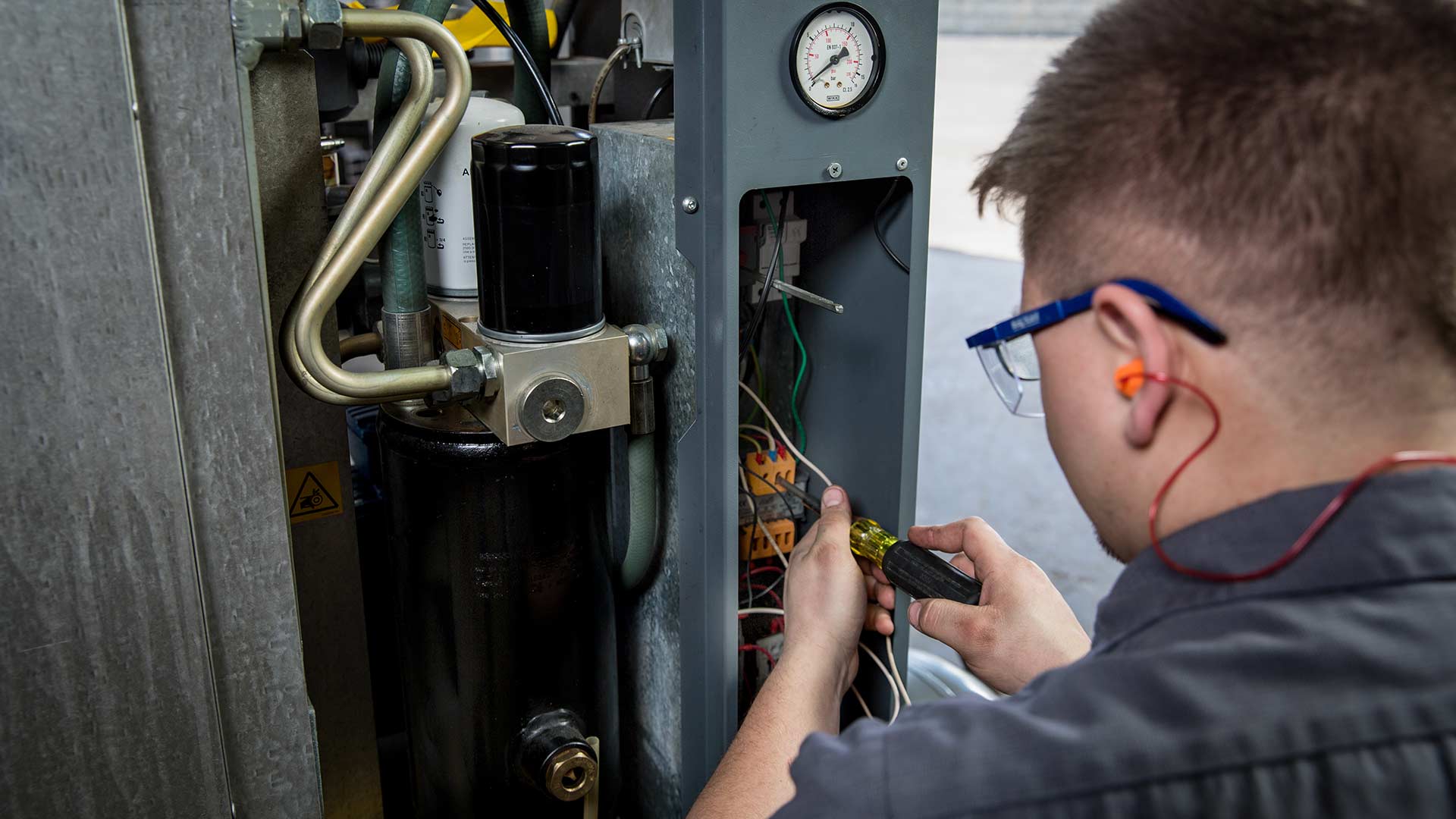 Industrial air compressors are a fundamental aspect of your business operations. Regardless of the industry, you are in or their application, if your compressor is damaged or worn out, this will delay the operations of that particular machine or tool.
Compressor repairs can be time-consuming and quite expensive, and it is crucial to find the best way to avoid costly repairs through preventive maintenance. However, if you need an air compressor repair service, you must choose the right experts qualified for this task. This article discusses the various advantages of preventive maintenance and how to choose a qualified company for all your compressor repair services.
Why Do You Consider Preventive Maintenance?
Compressors are an integral part of all industrial or commercial equipment. However, if you do not adequately maintain them, many issues will likely occur with the compressor. You will end up spending thousands of dollars, especially on lost productivity or a combination of repairs. Experts recommend regular preventive maintenance from the best compressor repair services providers to prevent this. Reasons why you should consider preventive maintenance for your compressor include,
Your compressor will perform at maximum levels for an extended period.
Your equipment will function longer, which reduces the replacement expenses.
Through maintenance, you keep this equipment and your system reliable.
Your workers will experience minimal downtime that may result from frequent repairs.
You can prevent voiding the manufacturer's warranty through regular compressor maintenance services.
When deciding whether preventive maintenance is a wise decision, you need to consider the amount of time, money, and lost productivity that your company will incur if a faulty compressor brings the operations of your business to a halt unexpectedly. It is vital to choose the best company that will develop a scheduled preventive maintenance program depending on your equipment and specific needs.
How To Choose A Reliable Compressor Repair Company
Take your time when choosing your compressor service provider. You need a company that can offer the repair services on time so that your business can experience minimal disruptions. Ensure that you choose a company with qualified technicians to identify and then fix the problem immediately; making sure that there is less operational downtime.
1. Experience
Always consider a service provider who has been in this field for more than ten years. The longer a service provider has been in that particular field, the more skilled and experienced their services will be. Such service providers can handle any challenge and know the right parts to use when fixing your compressor.
2. Reliability
You depend on an air compressor for your business operations. When it's down, you need a reliable repair company with experienced experts to get you back online quickly. Choose a company that provides 24/7 services so that whenever you have a problem, you are assured that you can call them any time to your facility and have the compressor fixed.
3. Cost
Many companies specialize in air compressor services, and they charge varying prices. Make a proper comparison so that you can select the most affordable; however, be careful not to compromise on the quality of your services.
If you want to prevent downtime through lost production in your business, hire a reputable company for all your compressor repair services. Read reviews and ask for recommendations to hire the right company for all your compressor preventive maintenance and repair services.