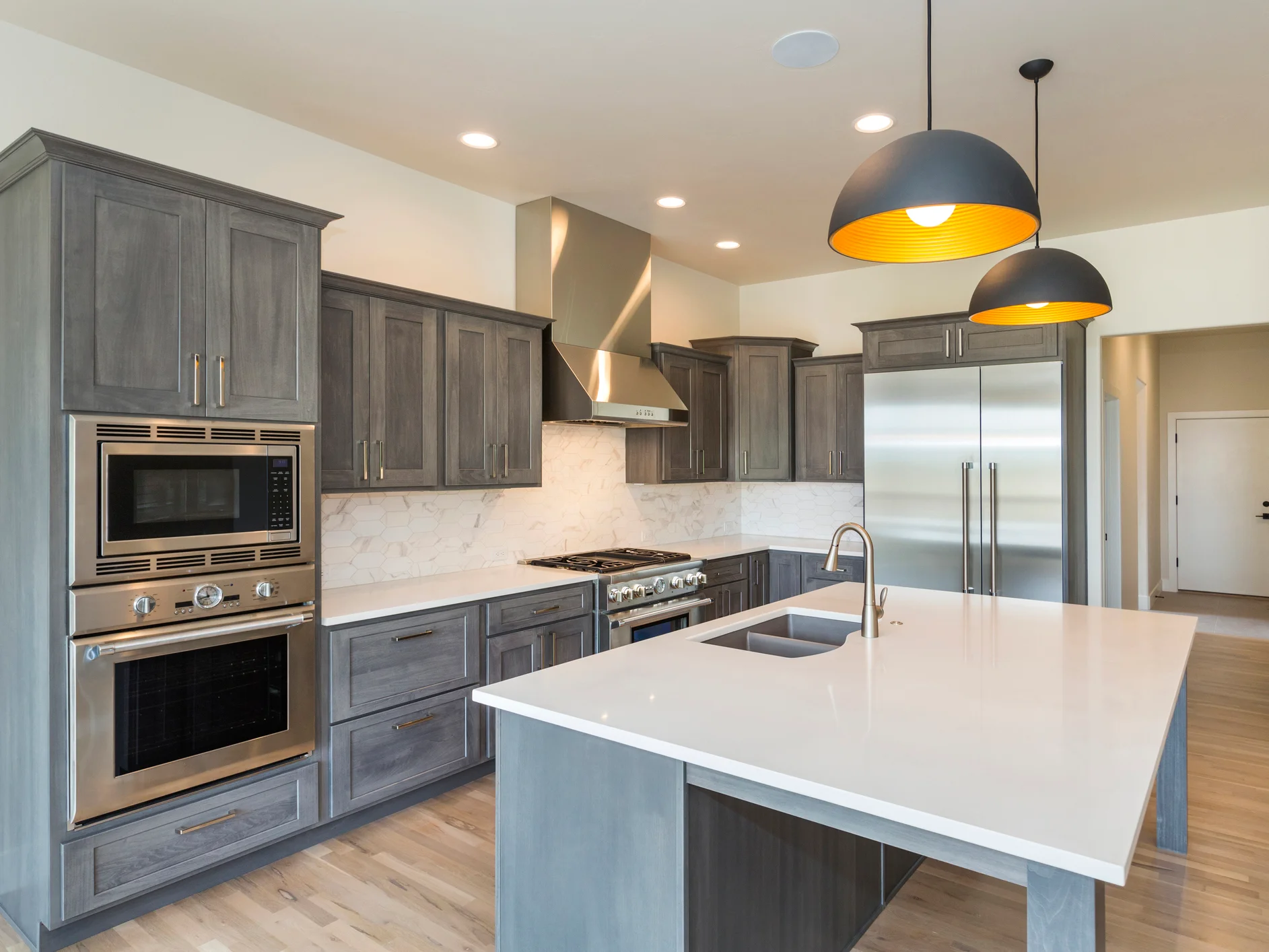 Quartz countertops are a high-quality, low-maintenance countertop alternative that is quickly becoming a popular choice among homebuyers for kitchen countertops. This environmentally friendly building material is made up of 90% waste products from various quarry and manufacturing processes, giving it a stunning and long-lasting countertop alternative for your next renovation.
What is Quartz?
Quartz countertops are made up of engineered stone slabs rather than real quartz. It's manufactured by combining natural rock and mineral particles with resin, polymers, and colors to form a slab that looks like a natural stone. Small shards of glass or metal are often mixed in with the rock particles to give quartz countertops their lustrous appearance. This technology enables producers to create a wide range of color and design alternatives.
Are quartz countertops worth the money?
Here are things that make quartz worth the investment.
One of the most appealing qualities of quartz as a domestic material is its near-indestructibility. In reality, when it was first developed in the 1960s, the goal was to create a material that was more durable than stone.
It is non-porous because it is engineered rather than mined from the soil, making it incredibly impossible for anything to penetrate the surface. As a result, it's very stain-resistant and makes a hygienic food-preparation surface.
While cracking or chipping quartz countertops is not impossible, it is much more difficult than with other countertop materials. This makes it a great choice for families, those who entertain frequently, or those who simply spend a lot of time in the kitchen.
One of the reasons quartz is such a popular countertop material is because of its gleaming appearance. Despite being man-made, quartz countertop replicates the striations and veining of real stones such as granite and marble, giving you the same beautiful look without the extra maintenance that natural materials require. There are also many quartz alternatives in one uniform tone if you prefer a sleeker, contemporary style.
It comes in a wide spectrum of colors, so there's a quartz countertop out there to suit every design, from modern Scandinavian to the traditional farmhouse. Quartz countertops go well with a wide range of materials, from solid wood to stainless steel, making them a very versatile design choice for any kitchen.
Quartz countertops are extremely low-maintenance despite their opulent appearance. Quartz does not require sealing or waxing to keep stains and mildew away, unlike natural stones such as marble and granite. All you have to do to maintain quartz looking its best is wipe it down with a non-abrasive countertop cleanser regularly. A simple solution of mild soap and warm water works best.
Along with basic common-sense maintenance, such as avoiding placing hot pans on its surface, quartz requires very little maintenance, reducing the price of specialty products and the time spent cleaning to keep your kitchen clean.
Conclusion
While quartz countertops may be more expensive than granite, solid surface, or laminate, their versatility, beauty, and unmatched durability make them well worth the investment. A quartz countertop can last a lifetime while also being extremely low maintenance and easy to clean, saving you time and money in the long term.