I am incredibly thankful to my mother for being organized with photographs, for I have a habit of reminiscing from time to time, over a glass of wine, on a cold winter's night, by the fire. I have a cabinet full of photographs of 4 generations of my family, coming to a fifth generation. I also have a boxful of photos of just me, from the minute I was born to me right now. What is the best way to store photographs? Did I ask her?
I look at my childhood photographs, and I remember those friends I am no longer in touch with. I see the photo of when my dad was teaching me how to ride a bike and the photo just after it when I fell from the bike for the first time.
I see that beautiful pink fairy dress I used to wear and pretend to be my mother's fairy godmother. I feel sad when I realize I can no longer fit into it. There is an album of my parent's wedding, where I see all my grandparents.
That album is a complete family tree on its own. I do not remember meeting most of the elderly of my family, so these photographs are an excellent way for me to remember and recall all those memories that are locked away in a box somewhere in my brain.
Nowadays, the best way to store photos is online, on the cloud, or on a hard drive. But my mom is a traditionalist. She likes the touch and feel photographs and does not just swipe left for the next photo. She makes sure to get lots of photos printed and organize them in massive photo albums and frames 
Here are some rules she has been following for almost 20 years now.
Rule 1: Store Photographs in Proper Conditions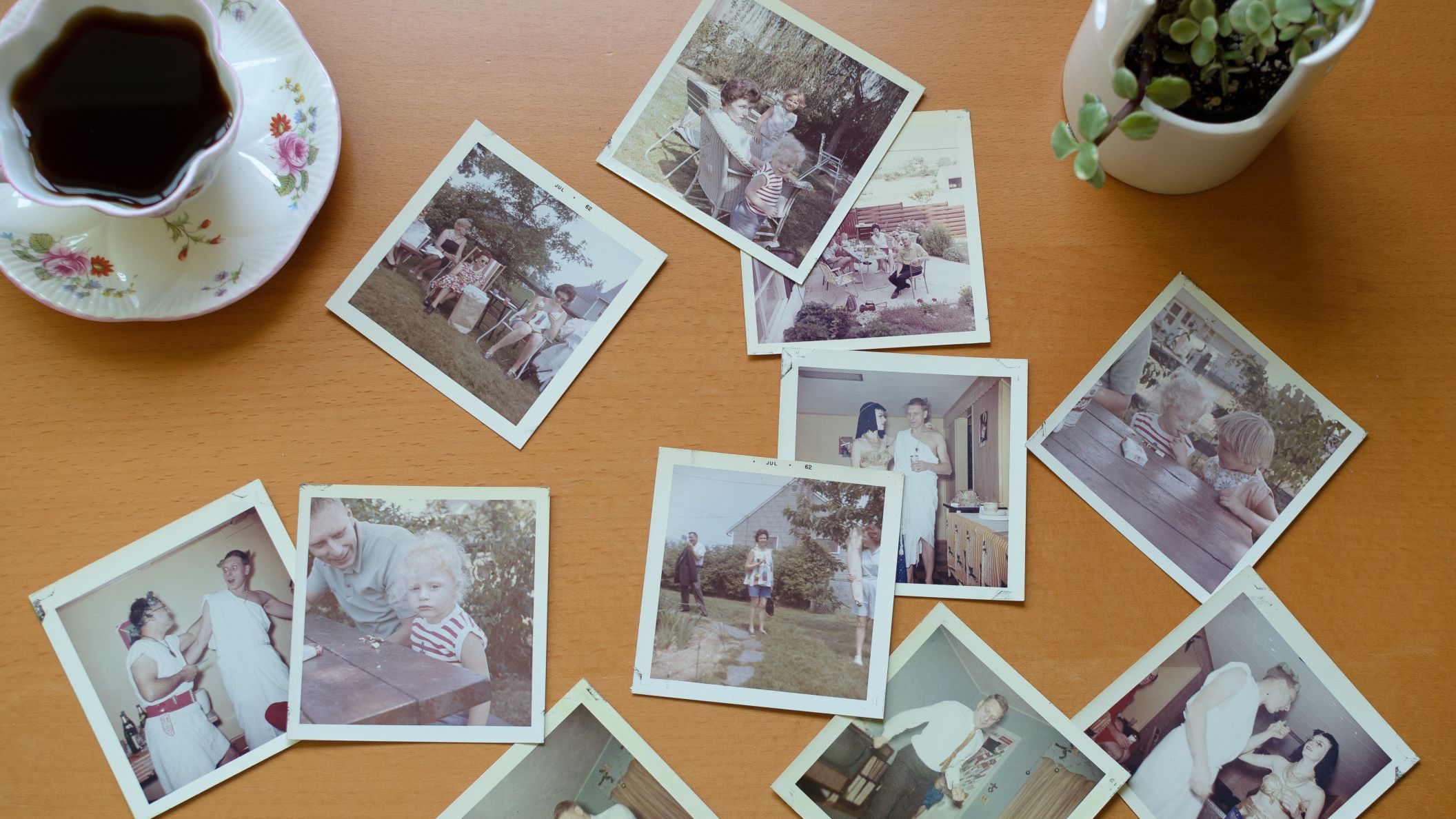 Photographs are developed and printed on paper, and they contain both ink and pigments that tend to degrade with time if they are not stored properly. For this very reason, it is essential to store photos in perfect conditions for them to last longer and maintain their quality and shine for generations.
There are three critical factors that you must keep in mind while storing old photographs. They are Humidity, Light, and Temperature.
Humidity:  According to The National Archives and Records Administration, it is recommended to keep photos in an area with higher than 15% and less than 65% relative humidity. In an arid environment, photo paper can become brittle. But the main issue is making sure that you keep the photos in an area with just the right amount of humidity.
Storing photos in a damp basement will welcome them to mold and unnecessary stickiness and moisture in the photos, causing the ink and pigments to run and fade. Higher humidity can also cause other kinds of insect infestations of the paper, which will destroy your photos one by one or all at once.
Temperature: Another essential factor to consider is temperature. The lower the degrees, the better because that slows down the degradation of the paper and ink and helps stop insects' breeding.
The best temperature to store photos is always below 75°F (approx. 23.8°C). Keep in mind large temperature fluctuations. They are not suitable for photos either. Your hot attic or garage is not the best place for storing photos, as they vary from cold to hot as per the change in seasons.
Try your best to store them in a temperature-controlled environment, which will naturally keep the humidity in check as well.
Light: Storing photos in a dark location helps preserve them because it keeps the ink or pigments from fading. UV rays and fluorescent lights are detrimental for the photos and destroy them in no time. Fading is an issue when it comes to photographs. We all know about sun-faded photos before, such as those that have been standing out on mantelpieces in frames for years now.
DISCLAIMER – If you have a photo you want to display in a photo frame on a surface, make sure you have a duplicate made of it, and keep the duplicate or the original in the dark environment so that at least the photo is safe from all damages and preserved for the future.
Rule 2: Safe Storage Places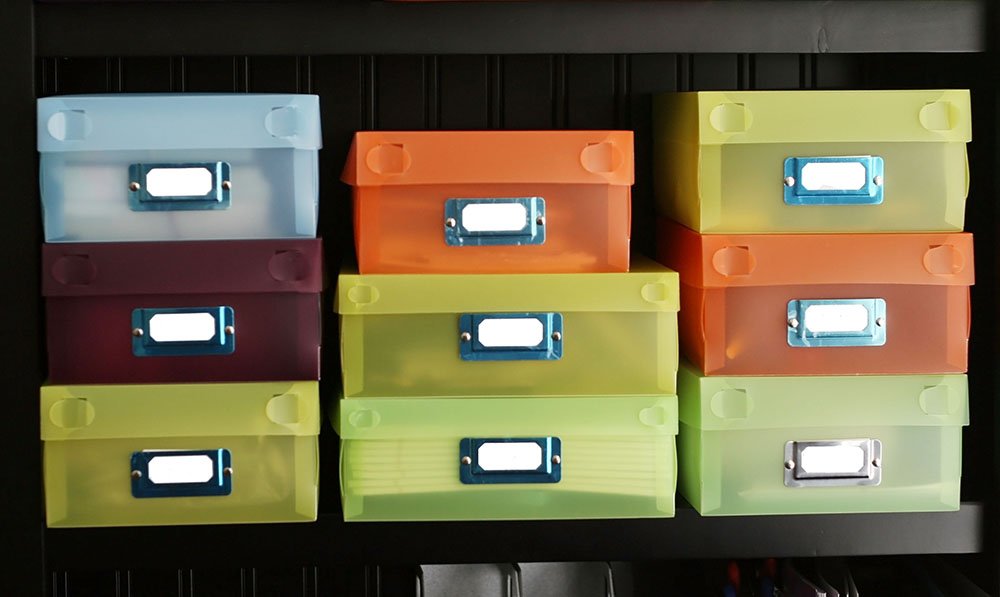 Apart from considering just the type of environment you need for preserving your memories, you also need to think of the ideal locations when you can do so, carefree. One of the biggest things to consider for storing photos is protecting your photos from insects or rodents sabotage and interaction of memories with excess water.
Remember, insects and rodents love paper, so you might be feeding them your precious memories for free if you are not careful enough to keep them away from areas in your house containing these pests.
Like I said before, damp and moldy photos are a massive headache, so you might want to keep them away from all areas that are prone to flooding and leaks. Most importantly, keep them off the floor in case of a flood or even a water spill that might damage your memories.
Rule 3: Choosing the Right Kind of Boxes for Your Photos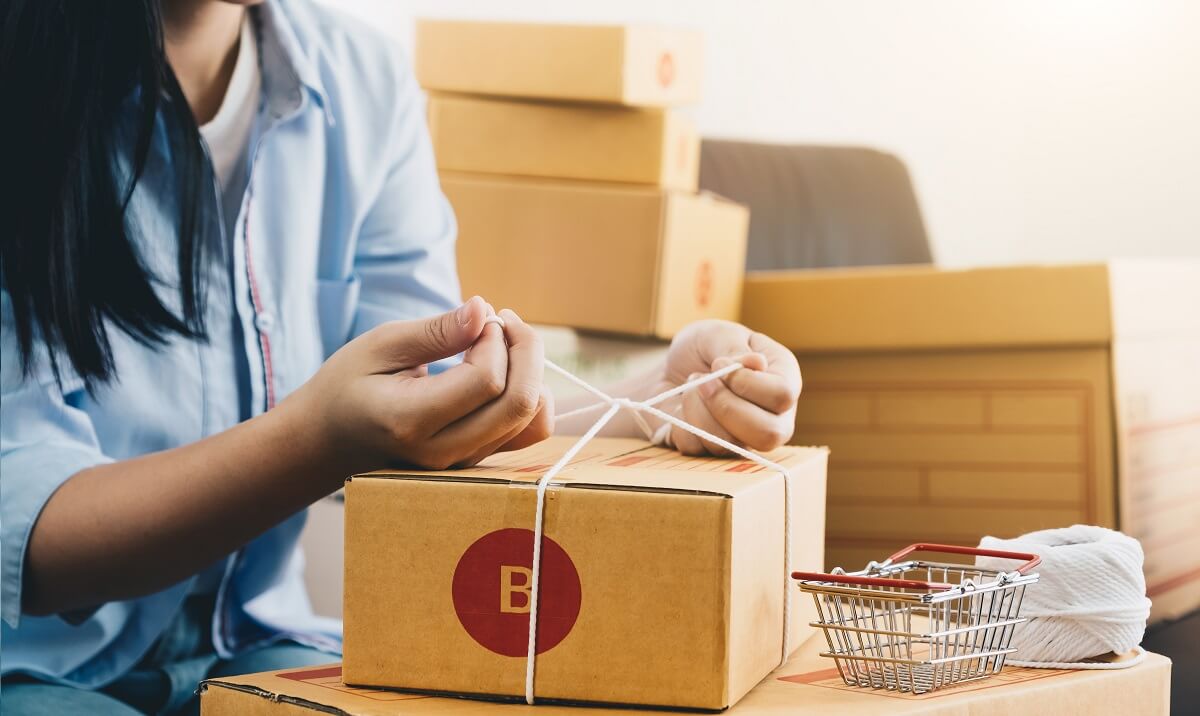 A part of organizing and storing photographs is choosing the right "container" for them. Using Photo Albums and Photo Boxes are the best way to store photos in an organized way.
Usually, people purchase all types of cheap albums and boxes in the name of "cute" and inexpensive for their photos.
But years after adding them, they regret it. They add their photos to magnetic and self-adhesive albums or onto construction paper that is used for scrapbooks. If you are someone who has committed this blasphemy, you should feel sorry for doing this.
The essential points to look out for in photo boxes or albums should be archival quality and photo safe, acid, lignin, and PVC free. Also, avoid photo albums with a magnetic back as much as you can.
The adhesive causes the photo to be lightly glued to the page, eventually yellows, and becomes brittle, making photos challenging to remove, which causes rips and damaging the flimsy sheet of paper. It can also cause the photo to disintegrate because of the chemicals of the adhesive.
Many unforeseen events can harm your pictures, but using non-archival quality papers that contain lignin and other acids or adhesives is inviting damage to your photos. Keep your albums away from pages or covers that are not acid or lignin free.
Lignin is a type of chemical compound found in wood and is sometimes used to make the paper stronger. But apart from this positive aspect of lignin, its negative aspect is that lignin mixed with paper breaks down and releases acids, which turns the paper yellow and then slowly brown. Acids cause this damage to the paper and other things the paper is in direct contact with, like the photographs you stuck to it, with the hope of seeing them again.
Avoid Cheap albums made with low quality plastic. Albums have sleeves and pockets made of PVC plastic or some other kind of similar second-rate plastic used to cover each page of the album to "protect" the photo underneath.
But these types of plastics are unpopular for breaking down and producing their acids, which harm the photos, and degrade and cause the photo to stick, sometimes permanently to the album, making it impossible for us to undo this. This is another way of permanently damaging your memories.
If you must, use safe plastics for protecting your photos. Like – Polypropylene, Polyethylene, and Mylar.
Worst Ways to Store Photos
Following are some additional suggestions for what NOT to do while storing your memories:
Do not use tape or glue to stick photos into an album or scrapbook.
Do not use scrapbooks for storing photos.
Do not hold photos together by using paper clips or elastic bands.
Do not store photos in envelopes, mostly when the envelopes are not made of archival quality paper.
Try refraining from writing on photos because it leaves indentations, and the ink can smudge or get on to another photo beneath this one. If you absolutely must write on the photo, use an archival-safe photo pen but do not press the nip too hard; it can still leave indentations.
Rule 4: Handling Negatives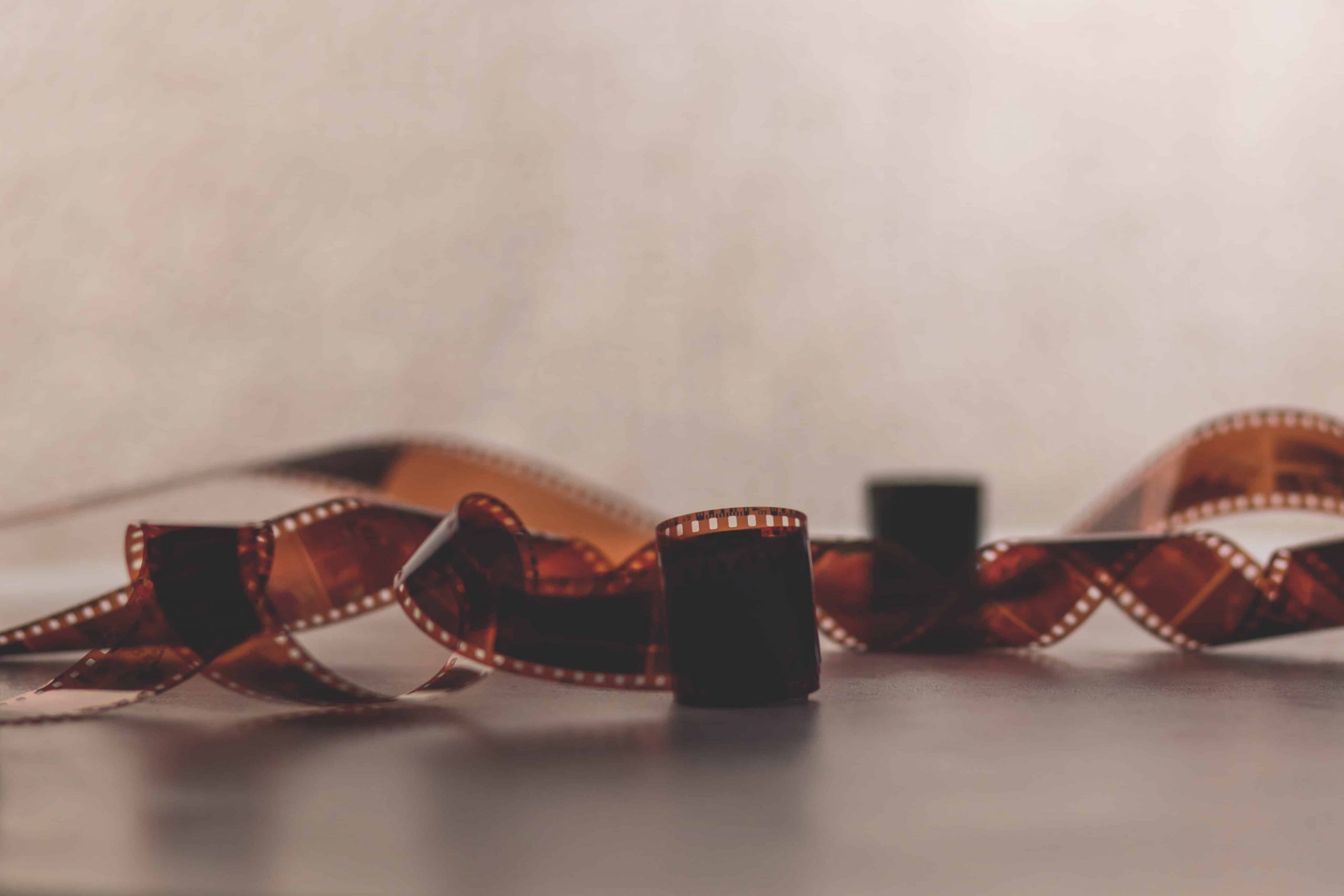 Negatives are used to make prints by reversing the image a second time to restore the light and dark areas to their original tones. You can do this yourself by printing it on photographic paper in a darkroom using an enlarger or by contact printing.
Make sure you have dry, non-motioned hands before handling the negatives of your photographs.
Always hold the negatives by the edge, and never put your fingers directly on them.
Your fingerprints contain oil and other chemicals that can leave a permanent mark on the negatives.
Rule 5: Proper Loading of Photos into Containers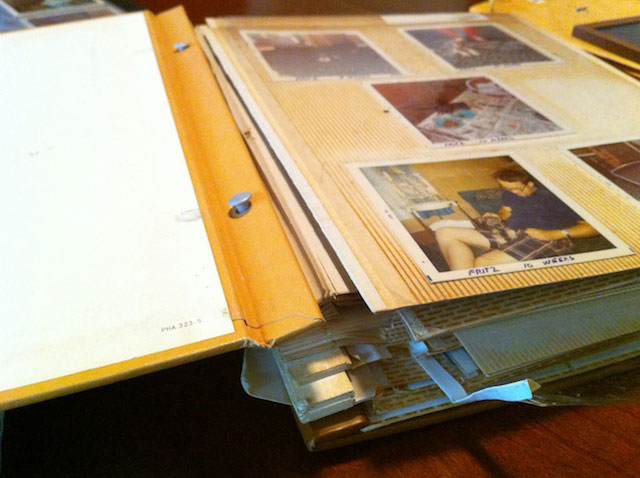 The final rule for the best way to store photos is to fill the photo containers correctly.
Do not overfill an album if you do not want the pictures to get bent or have creases on them or fall out and get damaged. Please make sure they are neither overfilled nor underfilled.
Any underfilled photo box will mean the pictures can move around and can curl on the edges or get frayed. If you do not have a full box, put something photo-safe inside the box, like archival dividers, to prevent the photos from shifting around too much
While filling the photo boxes, it is okay to stack the photos on top of each other loosely if they are not exposed to humidity or high temperature, which will cause the photos to stick to one another. Some photo boxes allow you to "file" your photos on the sides with dividers. This works too, but first, make sure that the box is filled so that the photos can stand straight without bowing.
Following these five rules for the best way to store photos is most likely to last throughout many generations, just like you always wanted.