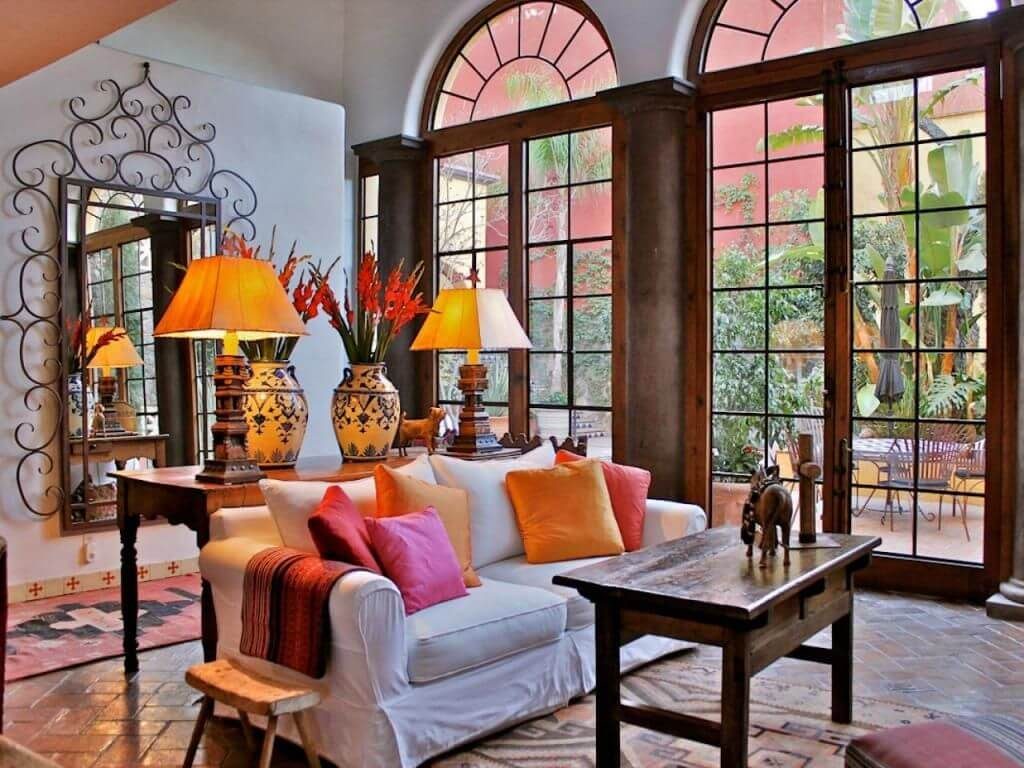 Decorating your house is one of the nicest things about moving somewhere new! At this moment of change, it is normal to look for a decor that speaks with our soul to mark a new phase!
So here we selected 3 elements from Mexican house decor you will probably fall in love with and get inspired by to decorate your place!
1. Talavera pottery
If you read our blog, it is probably because you love house organization and decor, and that includes pottery! It's a simple way to bring warmth into a home and impress visitors. When talking about Mexican pottery, you will find plenty of types, but today we want to talk a little bit about the Talavera style. Talavera is a type of glazed white ceramic that still exists in Spain. The style is well-known for the plates and vases that the locals produce using the technique that emerged in the 16th century in the town of Talavera de la Reina in Spain. This technique was brought to Mexico by the European colonizers.
However, today, ironically, the pieces produced in Puebla are more famous than those from the Old World. This is largely due to local craftsmen's contribution to developing a style of their own in the region. The native peoples of Mexico already had a long tradition of working in ceramics and gave a special touch to the technique brought by the Spanish.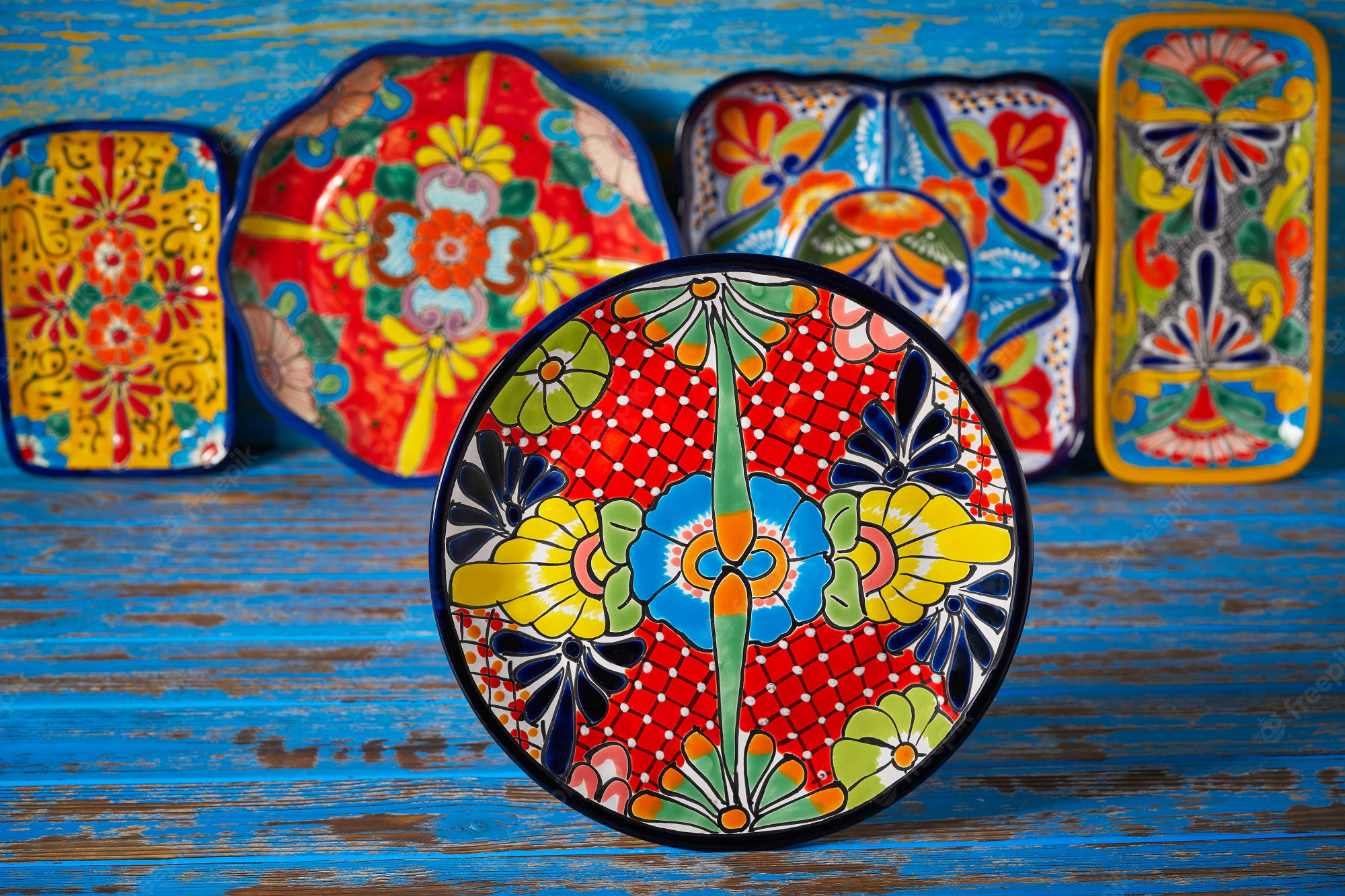 2. Blown glassware
This is an easy one! And what a difference it makes! This type of glassware can be found in all parts of the country, and it is a typical tradition in Jalisco. In the city of Tonalá, you can find this popular Mexican technique that has existed for more than 500 years. The artisans use simple tools like hollow tubes and recycled lead-free glass. Tourists not only go to Jalisco to buy these pieces of art, that range from drinking glasses to small decorative figures like animals, but also to see the artisans make their art in no more than mere seconds.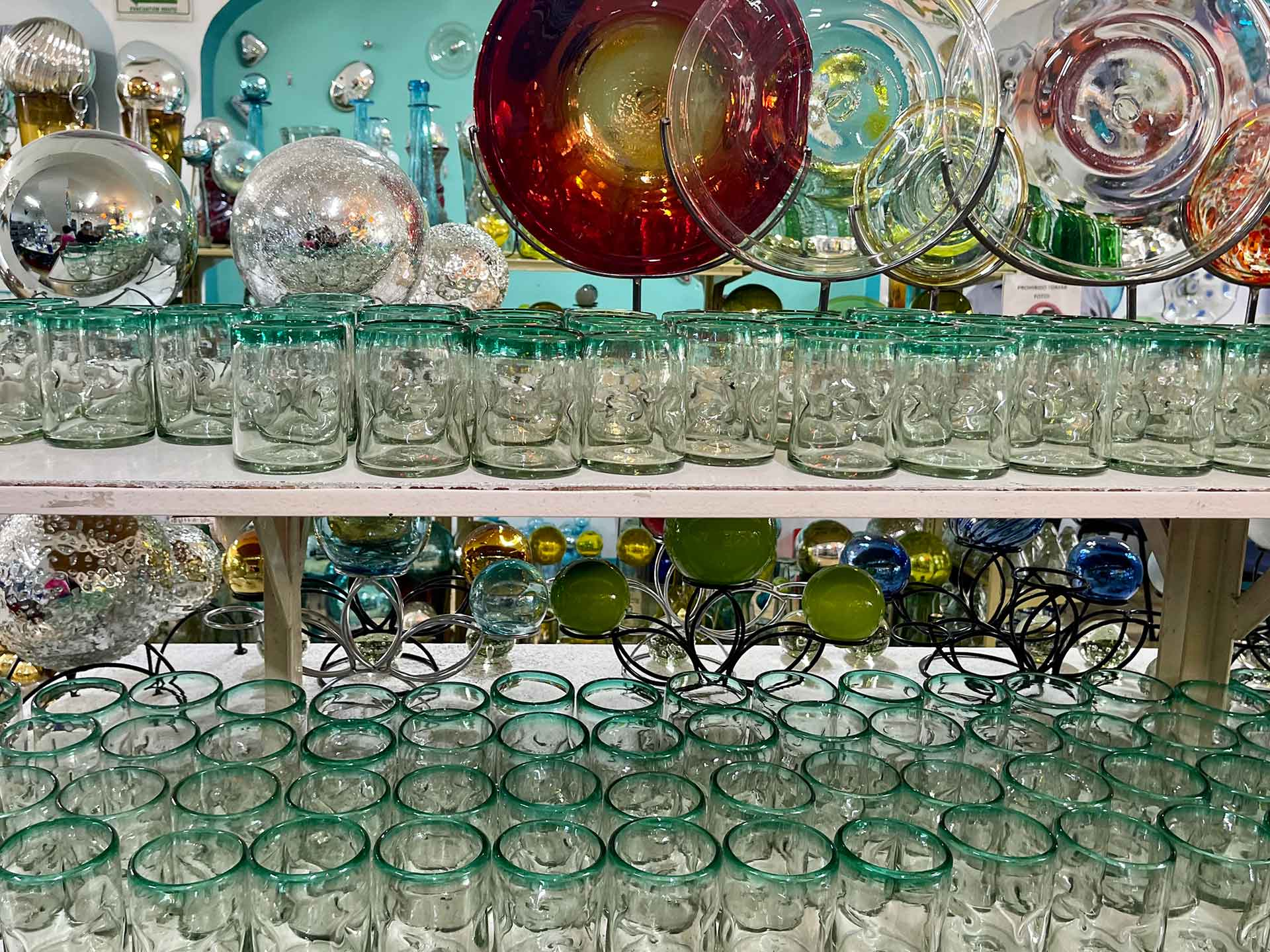 3. Rustic furniture
Finding the perfect furniture is not a simple task! But once you do, you will know it! Looking for the perfect furniture for your home can take time, so we decided to bring you some inspiration from traditional Mexican homes, the rustic furniture! They never go out of style and can often be more economical than modern furniture.
Usually, rustic furniture is made of solid wood and gives a certain warmth to the rooms. And certainly, Mexicans will tell you that the first memory of rustic furniture that comes to mind is the classic china cabinet. The perfect place to store your blown glassware and the Talavera pottery!
Now, if you want to go a step further and have a real adventure in Mexico, while trying to find the best Mexican elements for your house decor, you can count on [iVisa.com] to learn about the travel documents and requirements to visit this country. Also, don't forget to check vaccination requirements on this link. We hope that now you feel motivated to have the best of times in Mexico, searching for memories and decor elements!